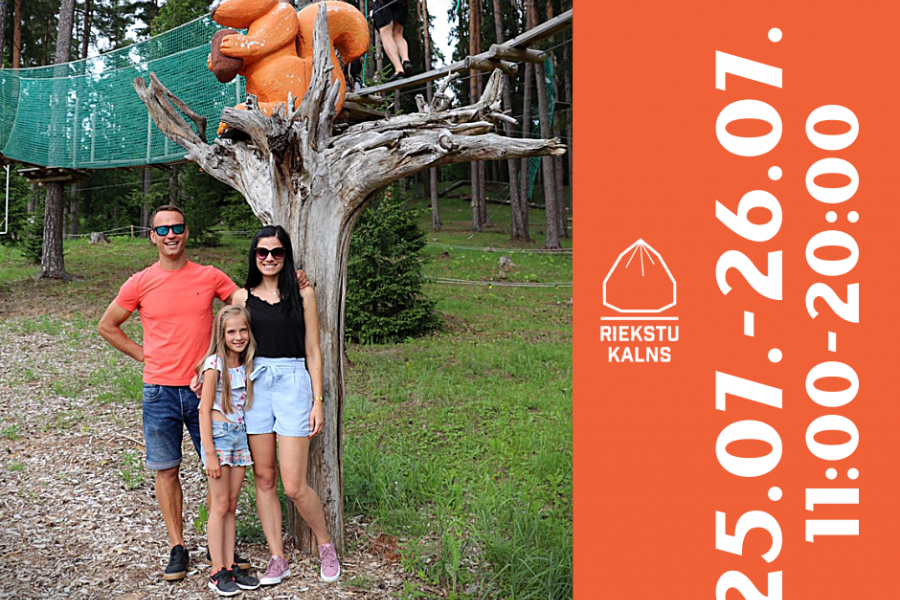 Dear Friends,
Our one and only Hardijs Šefanovskis with family is waiting You, Your family and friends in Riekstukalns this weekend! 🥰
📍 25.-26.07.20
📍 11:00-20:00
🌰 Riekstukalns
Remember ❗️
🤩 The day ticket for 15,-Eur is still valid during this weekend. All activities are included.
🤩 Badges are valid as well.You can buy them or use the old ones.
Let's meet at Riekstukalns to spend active and nice weekend!